Midstate Dodge provides comprehensive services for the retail automotive trade, including the sales of both new and used vehicles, sales of replacement parts, performance of vehicle warranty work, maintenance services, collision repair services and the arrangement of extended warranty contracts and financing for the dealerships customers.  Midstate Dodge also believes we have an opportunity to give back to the communities which we live and work in.  Over the years the dealership and our employees have contributed to many causes, charities and events that help define the Central Vermont community.  If your charity would like apply for a charitable contribution, please download our
donation request form
, complete it, then mail it to:
Midstate Dodge
Charitable Donation Requests
1365 US Route 302
Barre, VT 05641
Please be sure the form is completed in full and adheres to the following rules:
Requests must be submitted in writing at least 30 days in advance.
Midstate Dodge/Hyundai will only consider contributions to not-for-profit organizations that directly benefit the communities we serve.
Proof of 501 (C) 3 registration must accompany donation request.
Description of how funds, gift certificates or sponsorships will be made use of, together with a statement of what percentage will go towards administration expenses versus the event costs.
History of the event, including attendance from previous year, if applicable.
We appreciate your charities interest in our participation.  Please understand we receive dozens of requests annually and unfortunately we are not able to accommodate every request, but we are happy to review each request and help when we can.
---
Charities / Local Sponsorships
Midstate is proud to have been able to participate in a wide range of activities that have helped make Central Vermont the unique location that our dealership and it's employees call home.    
Jimmy Fund


Jessica Campbell, one of our Sales Managers, here at Midstate has participated several times since we added additional franchises to the dealerships in 2000.  It is a great event.  For several years Jessica has put together a team that consists of employees here at Midstate, as well as customers and associates that join her for the 26.2 mile walk.  They have raised thousands of dollars for Team Midstate to contribute to the Boston Marathon Jimmy Fund Walk.  If you would like to participate in this year's walk, contact Jessica by phone or send her an e-mail by going to our "Meet the Team " page.  If you would like to help Team Midstate raise funds for the Jimmy Fund Walk, you can e-mail  us for a link to the Jimmy Fund Walk's secure website.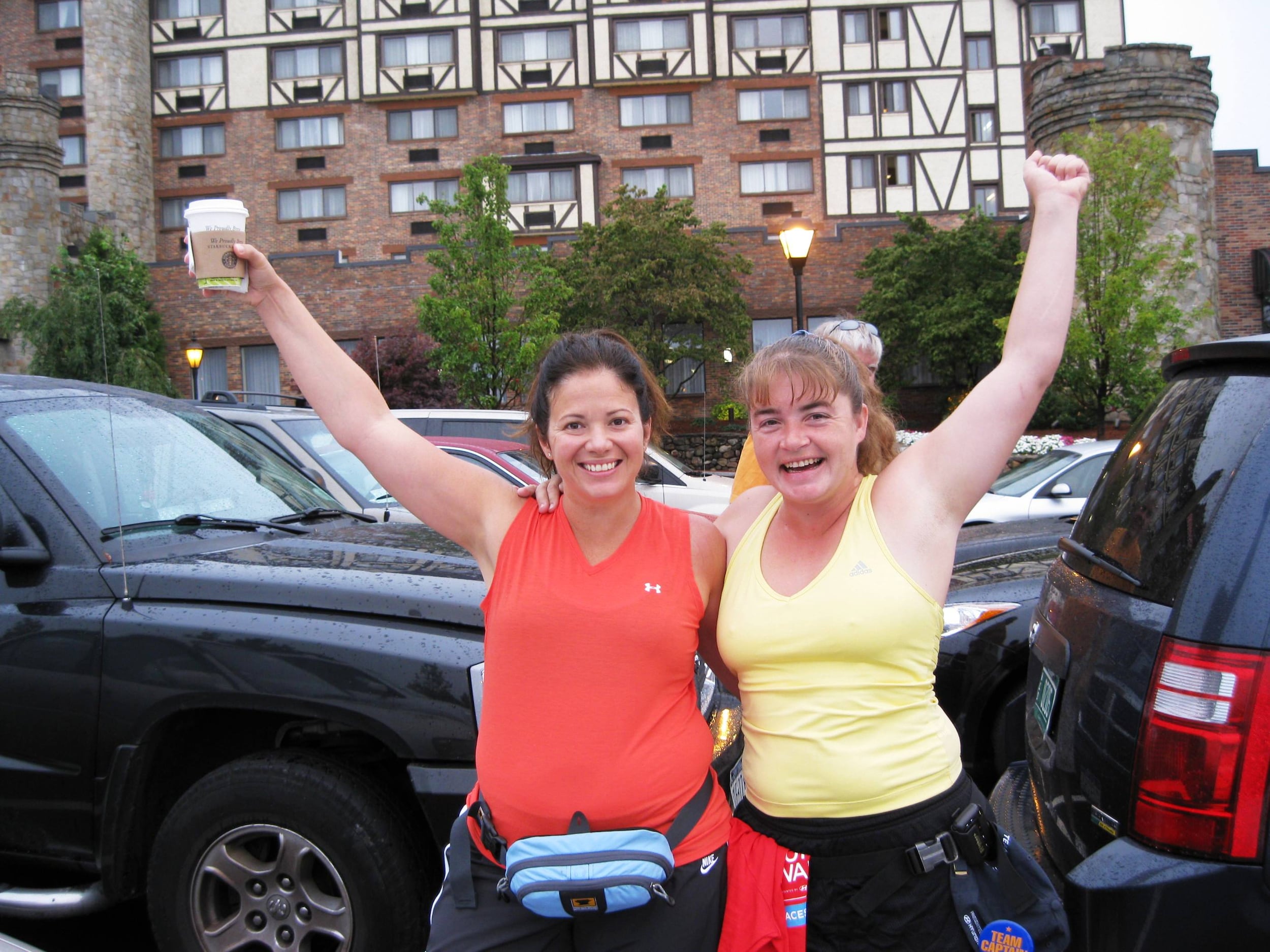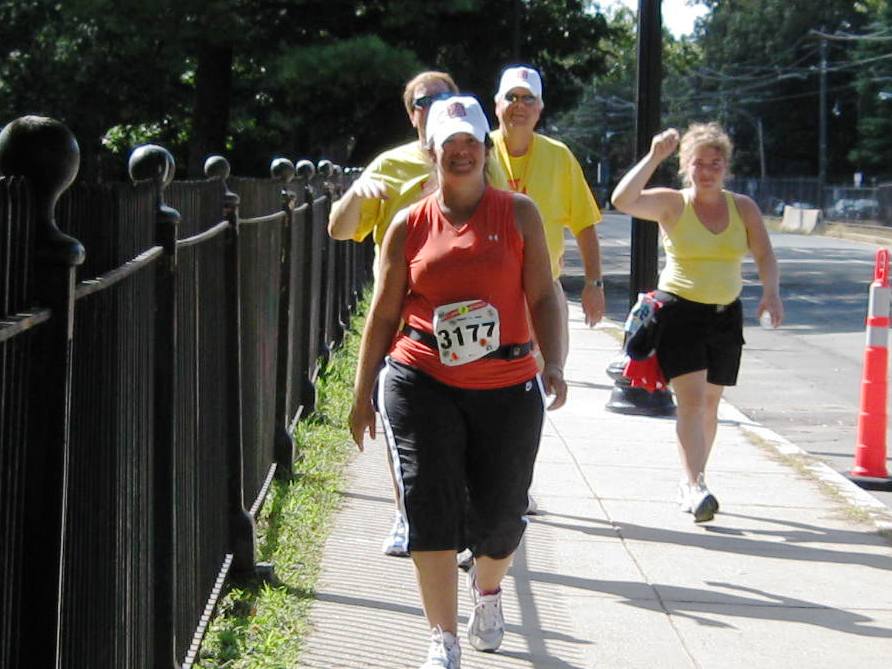 7 am and the girls are ready to tackle 26.2 miles!                              Mile 21 and the team is still going strong!



Stuff A Truck - "Flood of Support"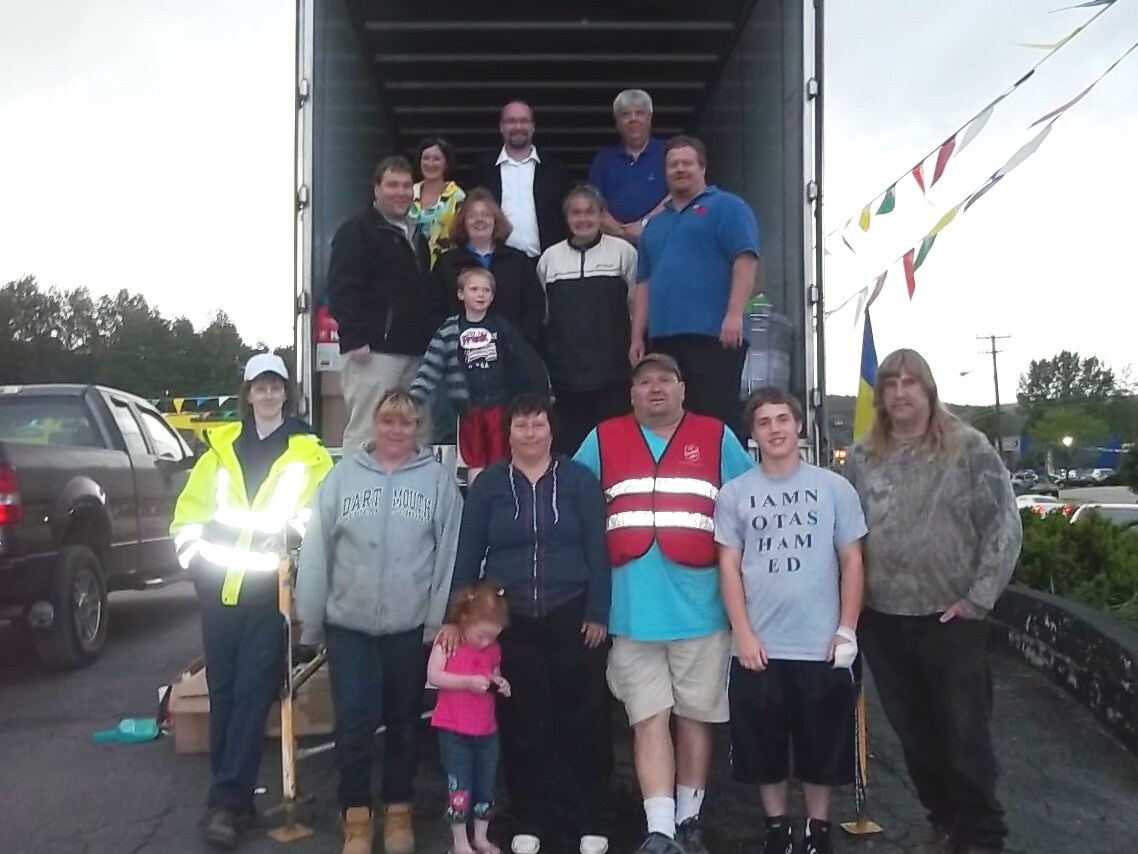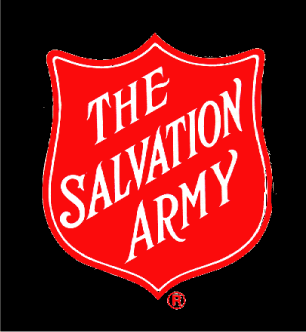 Midstate Dodge teams up with Froggy 100.9
and the Salvation Army
to help flood victims with a "Flood of Support" after the
May floods brought so much damage to the area.  We stuffed a

Bellavance trailer, plus two bays in our shop with donations.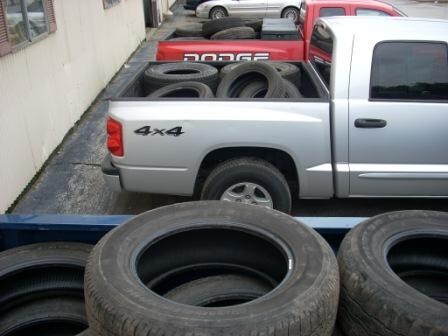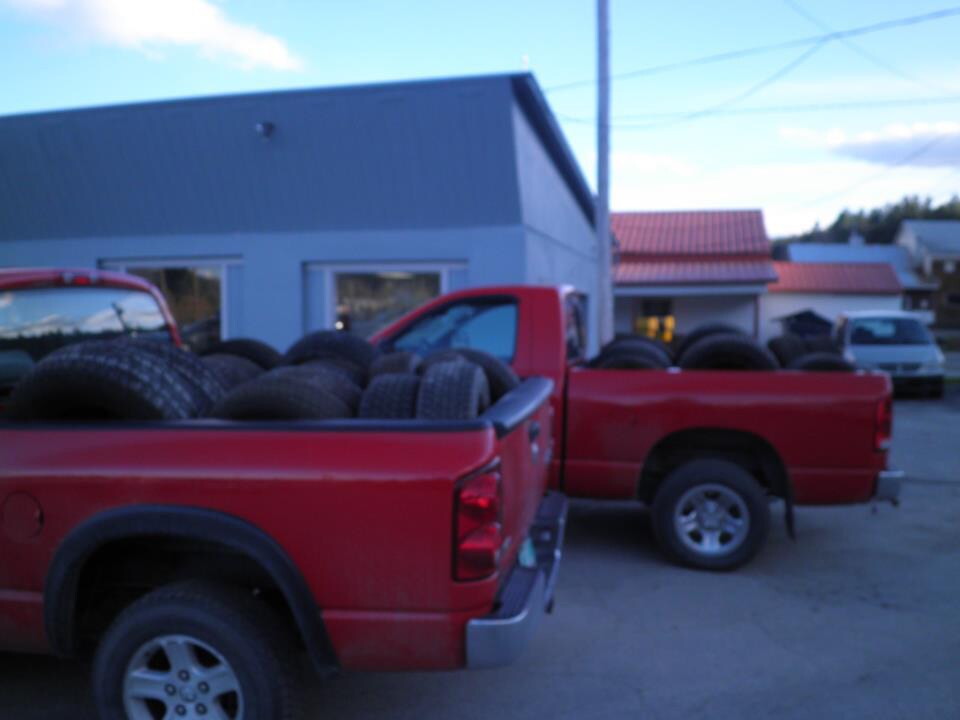 | | |
| --- | --- |
| Our trucks are loaded up with over 100 tires for the 2009 event held at DuBois Construction in Montpelier, Vermont. | For 2011 we loaded up a pair of Dodge Rams and delivered four dozen quality used tires to the annual event. |
Wheels for Warmth
In 2004 then senator Phil Scott founded the Wheels for Warmth program, which brings Vermonters together to address three needs:

people who have tires in their garage that they don't need and want to sell or dispose of;

people who need good quality pre-owned tires at affordable prices; and

people who need fuel assistance to heat their homes in the winter.
Midstate Dodge has been proud to have been able to donate dozens of good quality used tires over the years and encourages any one with an interest to help donate to this cause.  The event takes place every year, during the last weekend in October.  For more information please click Wheels for Warmth  for more information.
 Our Schools - Our Future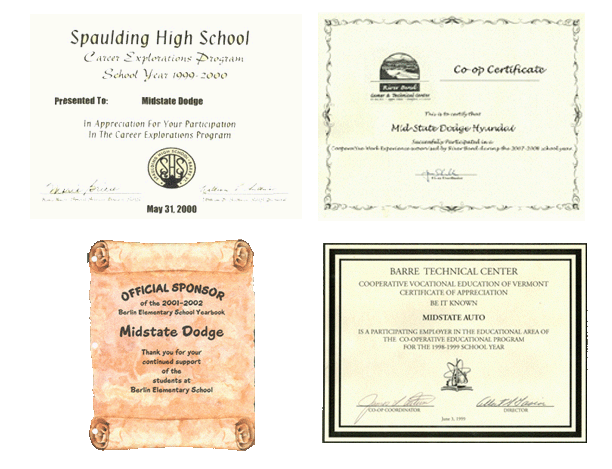 Midstate Dodge has been proud to work with several area schools and career centers to help students explore career options in the automotive field.  No only do we host classes for career days, but student's have been able to work on a co-op basis, gaining proficiency in their trade by working side by side with one of our factory trained technicians.  Our technicians have taken the time to add to the depth of the curriculum, by volunteering their time at nigh to work with students from the Gold Star driving school, teaching them basic maintenance needs and answering their questions.  Career Days, shadowing our employees, co-op opportunities, yearbook sponsorships, speakers, donations for raffles or training student drivers we continue to welcome the opportunities to work with our local schools, as they educate the next generation.

 
Other Causes



Midstate's employees have donated hundreds of hours of times to various causes in and around central Vermont over the years.  For our part, we have been able to supply time off from the dealership to participate in programs like the MDA Lock Up, supplied vehicles to help transport "prisoners", set up collection boxes and donated both goods, support services and funds to assist many a worthy cause.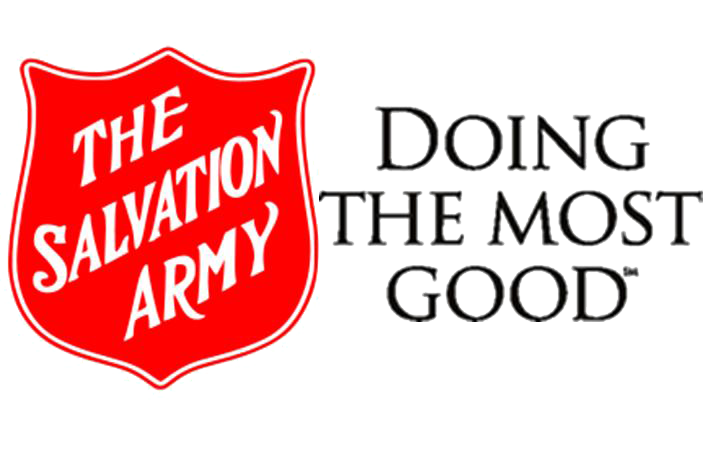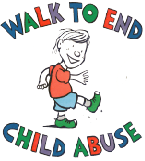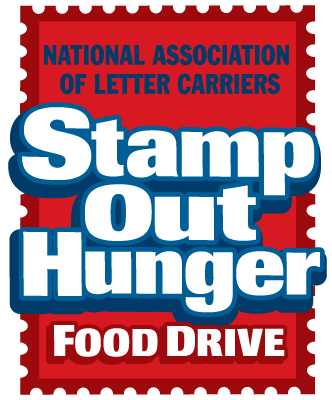 However, the real hero is you, the customers who have kept your dollars in the local community allowing us to donate back to the community that has been so good to us.  We are proud to be a part of the Central Vermont community.  Our thanks go out to everyone who has allowed us the privilege of earning your trust and being a part of the local community.