Lease Calculator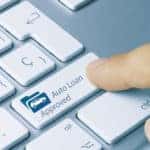 Are you ready to drive home in a brand new car, truck, or SUV, but aren't if a lease or purchase payment option is best for you? You can try our easy-to-use vehicle finance calculator, to get an estimate of what your monthly payments will be on any vehicle at Midstate Chrysler, Dodge, Jeep, and Ram in Barre, VT or click on the button below to get a custom lease quote designed just for you. Our lease quote will be customized to insure you get the best lease deal in Central Vermont on a new Ram, Dodge or Jeep lease. Due to the extra variables, we want to be sure your lease quote is based on the miles you will be driving and let you make the decision whether you will be paying any state taxes, which are usually a lot less on a lease, and registration fees at delivery or do you want them put in your monthly payment. The choice is yours and we would be happy to work you up a custom no obligation lease quote.
Lease vs. Purchase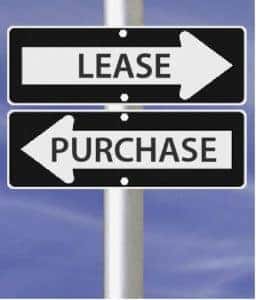 You have options in getting a new vehicle, the two most common options: leasing or buying the car on time. In the past many drivers chose to finance their new car, while upscale higher end vehicles tended to be leased. Today, we are seeing more people lease their new vehicles, in fact for certain vehicles like our Ram trucks or Jeep Grand Cherokees, lease deals are the bulk of the transactions. So which option is best for you?
First, use our payment calculator to calculate what your monthly payments would be, with your desired down payment, if any, term and interest rate. Complete a custom lease quote request above, then compare payments. Now less look at the advantages of each of your financing options.
Leasing Advantages
The biggest advantage of leasing a new Chrysler Dodge Jeep or Ram rather than financing is that you can usually get more vehicle per month for your money by leasing. With a lease you pay the depreciation (the amount you use of the vehicle) rather than paying the entire purchase price over what is usually a much longer time frame.
While some loans require 10 to 20% down, leasing many times can offer no money down on the vehicle of your choice and just your first payment at delivery.
Upgrade to the latest technology and safety features more often. Leasing allows you, depending upon the term you choose to upgrade your vehicle. Technology is changing fast today, and options that were very expensive or not available, are quickly becoming standard on many of today's new vehicles. Leasing allows you the freedom to pick a pre-defined cycle to get a new vehicle.
Tax savings – with a lease your taxes in Vermont are based on the depreciation, the projected amount of the vehicle that you will use and not the total price like on a purchase. This can add up to big savings.
Lower your maintenance cost by getting a new vehicle more often. Many customers with 24 or 27 month leases end up only doing tire rotations and oil changes, without ever having to purchase tires or maintenance work like brakes and filters.
Purchasing Advantages
The ability to build equity. With leasing you will only have equity if the vehicle you have leased is worth more than the leasing company anticipated and you excersie your purchase option, but with a purchase, once you have paid the principal below the loan balance, you will start to build equity. The time frame to build equity will vary based on the condition, miles of your vehicle and how long you financed the vehicle. The shorter the loan term, the quicker any possible equity value will build up.
No predetermined amount of miles per year. You own the vehicle, you can drive it however many miles you want. Keep in mind though, driving a vehicle a substantial amount of miles a year limits the ability to build equity on many longer term loans.
A lower credit score will not always qualify for a lease, making a purchase the most viable option
You drive your cars very little and don't trade that often.
Which option is best for you?
So is leasing a good idea for you? Compare the advantages above, look at the monthly payments for each and figure what is important to you. Our team here at Midstate Chrysler Dodge Jeep Ram is happy to help if you have additional questions. Please let us know if we can be of any assistance.