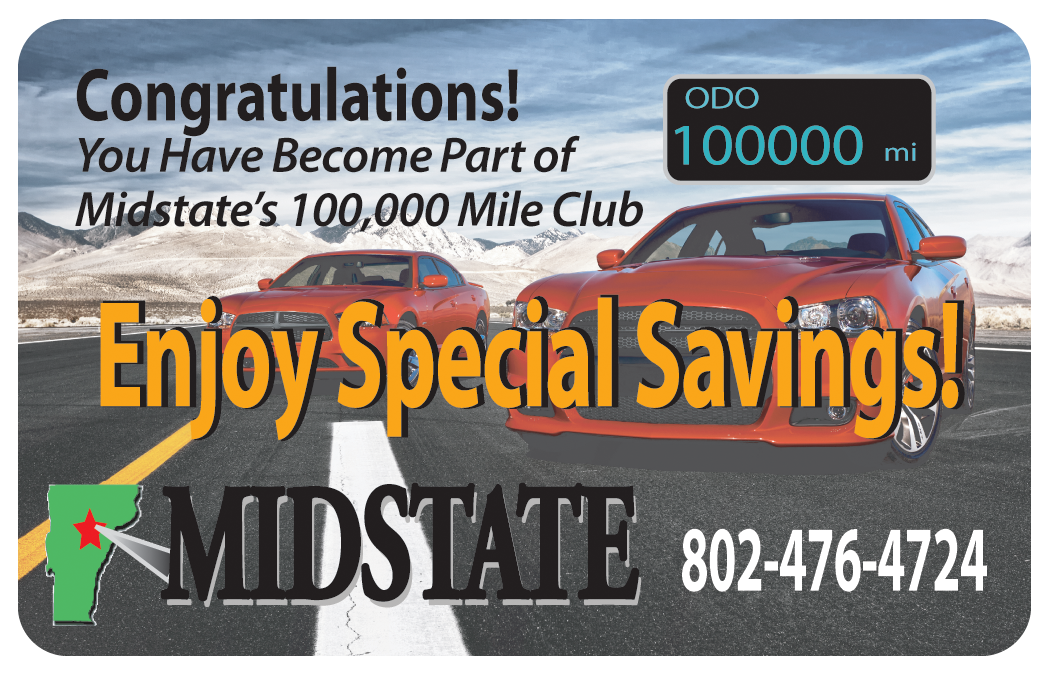 100K Mile Club

Become part of Midstate Dodge's 100,000 mile club.  You have kept your car running for 100K miles and we would like to help you keep it in tip-top-shape for the next 100K or more.



Make an Inquiry
Program Rules
Vehicle must have one hundred thousand miles or more on the odometer.
Vehicles registration and insurance must be current and in full force and effect.
All service and maintenance must be performed at Midstate Dodge and Hyundai.
One membership per vehicle, memberships cannot be combined.